>
Japanese sword Guards Masterpieces from the Sasano Collection, Part One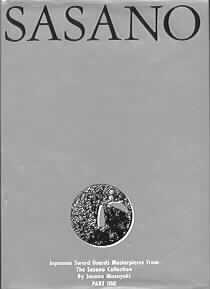 Japanese sword Guards Masterpieces from the Sasano Collection, Part One
SKU:
$200.00
$150.00
$150.00
Unavailable
This is an excellent reference book on the major schools of sukashi tsuba.Written by one of Japan's
foremost authorities on Japanese Sword Guards. Each page has actual size B/W photographs of each of tsuba.
297 B\W Photographs, 342 pages. This is a limited edition book of 1000...

​Once a year Holiday sale on this book! originally $200 marked down to $150

.